Search Controls
View Search
The View Search menu item brings you right to your site's search; it's a quicklink that brings you to the site to review any changes you make through the admin view.
Search Data
The Search Data controls include:
Search Exclusions
Some keywords don't need to pop up in a search; they can clutter the results, distract site visitors, or show outdated material, for example. Excluding specific keywords from the search lets you refine your engine to provide only useful results. Keywords can even be added to this area, and the exclusion enabled and disabled as needed.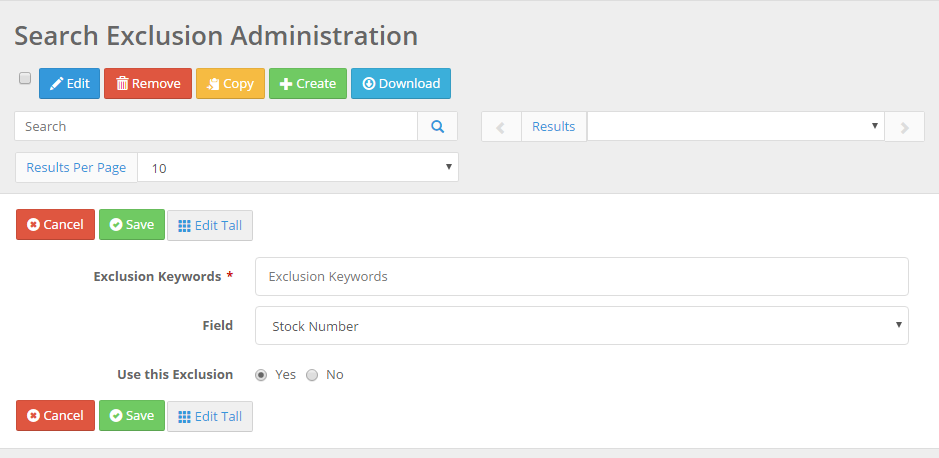 Keyword Alias
Customers sometimes rush spelling a keyword on their computers, or are using their phones to search a site, leading to misspelled keywords. Depending on your site users' typing habits, you can anticipate common misspellings and link them to properly spelled keywords. This keeps your site users from having frustrating "no results found" search returns, and lets you lead them to the right place in the process.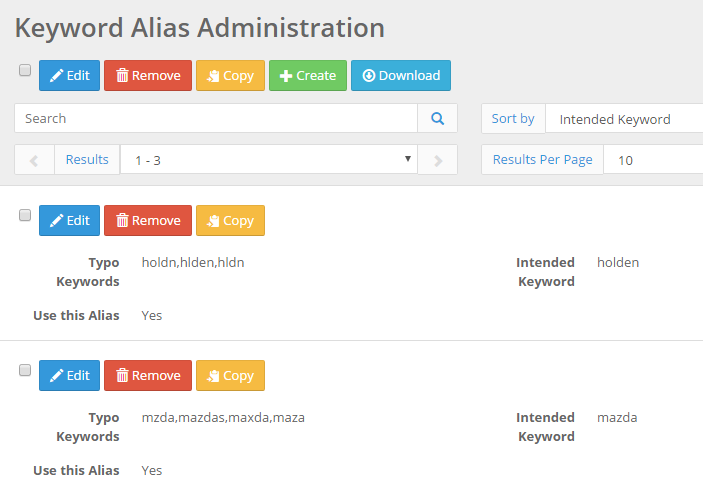 Search Records
This section shows all possible search records for your site; you can remove, edit or duplicate records through this interface. It's an additional layer of search control that allows you to make smaller scale, individual changes, without having to reupload all data.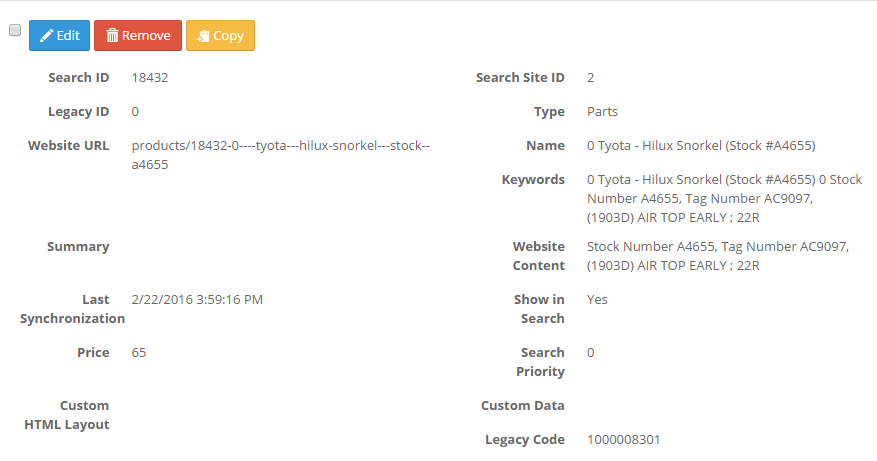 Categories
The Categories controls include:
Category Types
This is a control area for how your search operates. It includes controls for how your keyword search operates, how results are sorted, and the search refinement setup. The search refinement includes all of the categories you'd like your site users to be able to use to narrow down their search results. Examples include "Make", "Model" , "Color". This can be a great way to direct site users to specific search results.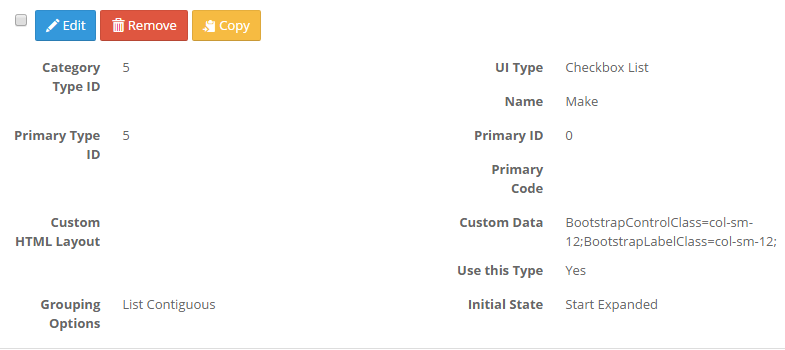 Categories
This section lets you provide content for your category types. For example, the category type of color could have the following categories; "white", "blue", " red", "green", "purple", "silver" etc. Categories give your site users a way to drill down through search results to find exactly what they need.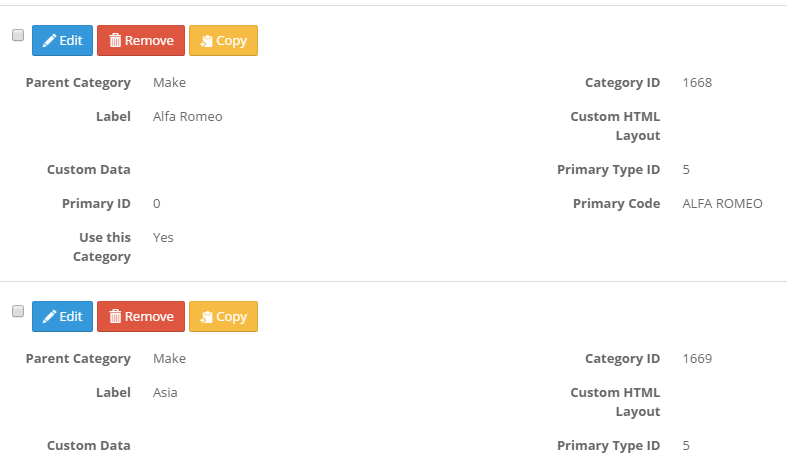 In this control, and several others on the site, there is a dropdown menu above the content that brings you to different areas to edit. In Category Types, you use this dropdown menu to select the Category to which you'll add Category Types.

Category Groups
Category Groups are ways to tie multiple categories from one category type to a single category in another category type. A use case would be: for the "Parts" category type, there is the option of a "body panels and front panels" category. When this category is selected, there are several other categories in "Advanced Parts" that show up, so you can further refine your search of body panels and front panels. The "Advanced Parts" category type has several categories grouped under the "body panels and front panels" category.
Groups.png" />
Interchange
The Interchange (IC) portion of the admin view includes:
IC T4 Import
This interface allows for an upload of your Pinnacle T4 XLS/Spreadsheet. Depending on how many sites you manage, you'll be able to upload for all your different sites in this one interface; the dropdown on the page lets you toggle between them.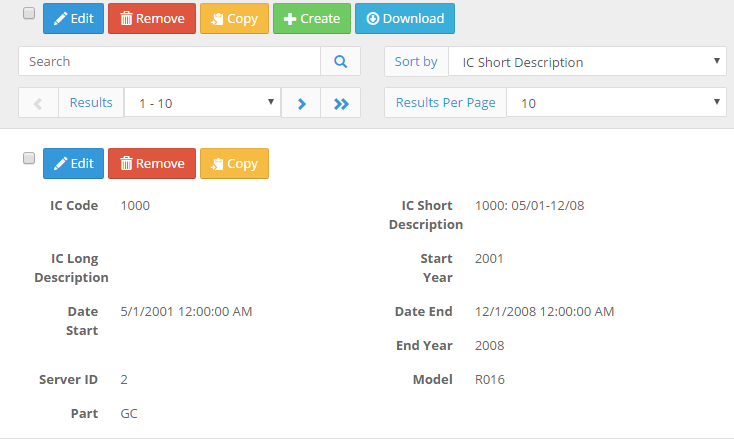 IC Admin
This interface allows you to edit the uploaded IC T4 data you have for your site. You can edit, remove, or copy records, giving you control over your uploads.