Search & Commerce Documentation
The Administration of your search installation puts your site controls at your fingertips for one or more websites. When you log in to the Search Administration, there are 3 main sections that bring you to the Administration tools.
The upper navigation bar, side navigation bar, and homepage widgets, all bring controls to you for your Search and Commerce.
Upper Navigation
The upper navigation bar has a dropdown to allow you to manage your account, or log out.

The next dropdown in the upper navigation each site brings you to each search you may have installed on your site(s). Each installation can have customized settings, and you can navigate between multiple sites' controls with a dropdown menu. This ability eliminates the need to remember or use multiple logins, as well as eliminating multiple session issues.

Finally, the upper navigation bar has the ability to go between fullscreen and the regular browser screen, and the sidebar menu, where the controls are listed for access. This menu can be reduced to a smaller icon bar, or expanded to include labels and icons. Its responsive design expands and contracts with your browser, to prevent menu clutter on the page.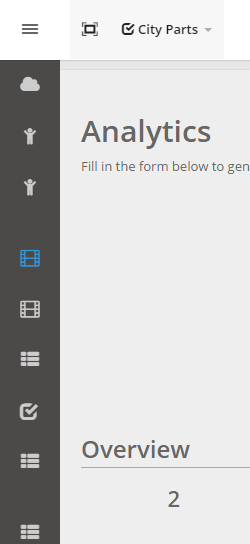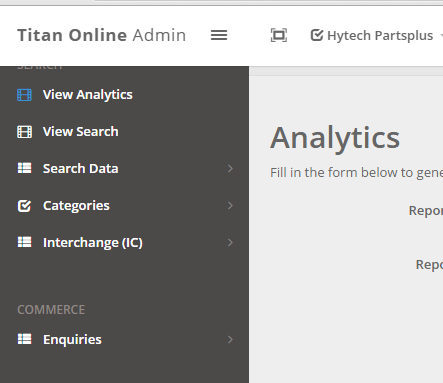 Homepage Widgets
The homepage includes a set of widgets that contain quick links to different controls. These widgets can help influence and guide how your staff use the Administration. The appearance of each widget is customizable, with the ability to change the color, title, and to minimize/fullscreen/close the widgets.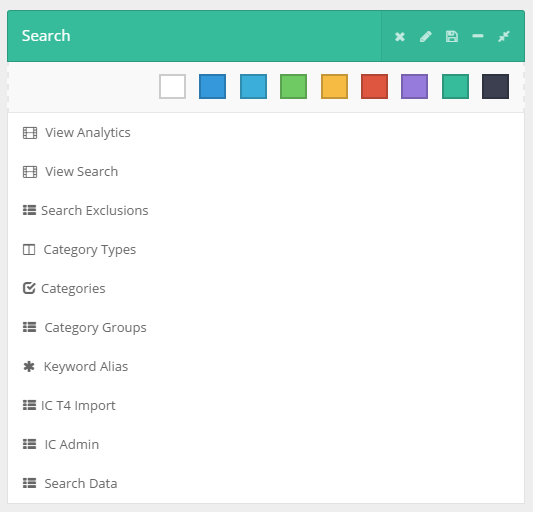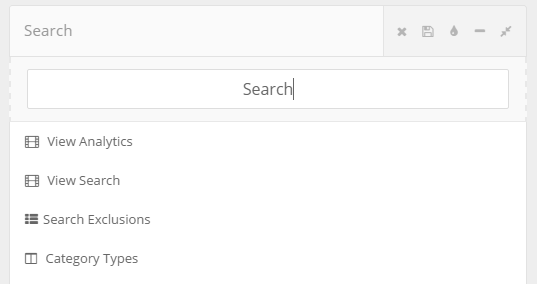 Sidebar Menu
The Sidebar Menu contains the main Administrative controls. Below are the in-depth reviews of each area:
Sidebar Menu Controls