Commerce Options
Cart checkout can be handled one of two ways: a pricing enquiry or a full checkout system.
Enquiries
It's not uncommon, especially in industries that deal in large/custom/specialty/secondhand items, to have customers want more information about an item's cost and condition before making a purchase. They may want more detail from your business than an item description could provide.
We want your online sales solution to accommodate your customer base, in order to immediately boost sales by getting them the information they need, however they may need to get it. The enquiry system involves customers adding items to an enquiry email, then submitting the enquiry to you about the specific items.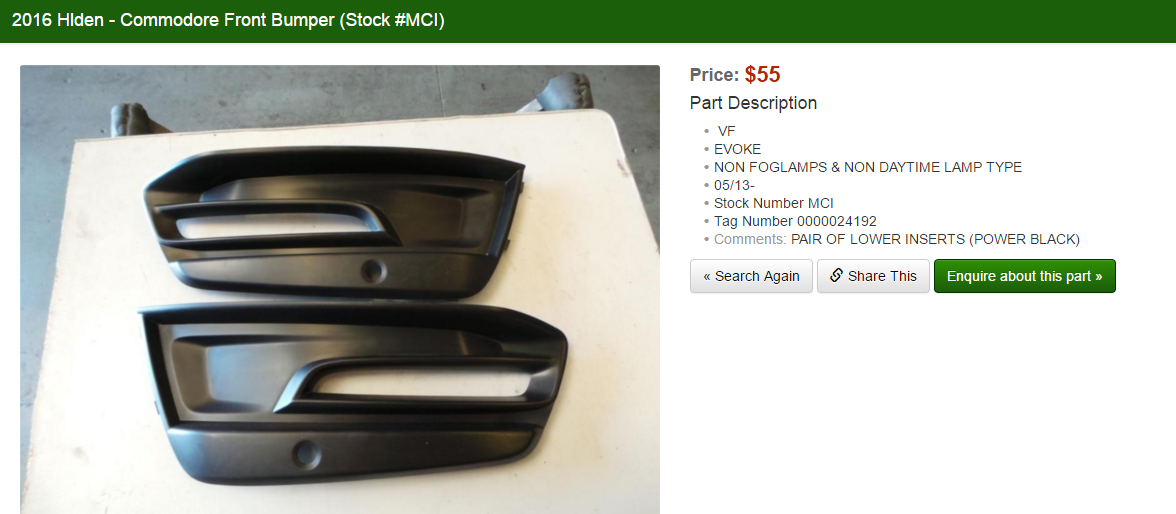 Our enquiry system automatically adds items, their prices and stock numbers to an email template that the customer can then add comments, include their contact information, and send the enquiry to you.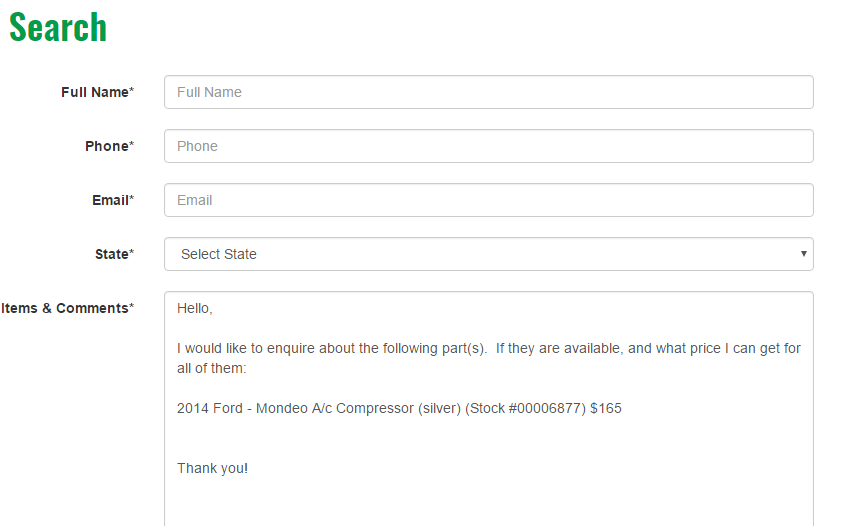 This system allows you to start a very constructive sales dialogue with your customer, including having in writing the parts that piqued their interest. This can facilitate a sales conversation by landing you in the middle, not the beginning, saving you and your customer time and energy.
Checkouts
The commerce system offers a traditional checkout system as an option instead of the enquiry system. Customers can add items to their cart, and checkout from the search interface. At checkout, they can alter the shipping options for each item, add or remove warranties for the items, change shipping and payment information, and place their order.

The checkout option incorporates all the custom shipping and warranty settings your business employs, while being familiar enough to be easily navigated by your customers.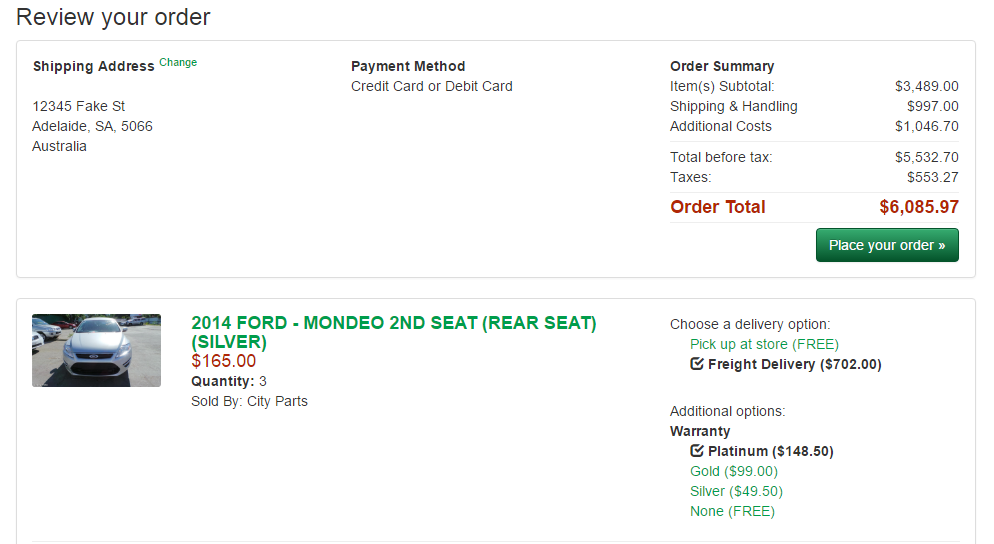 Instant Callback
Your business may still rely on customer service interactions even with an online sales interface. To accommodate customers who would like a phone call, there is an instant callback portal. This portal sends an email to your staff with the customer's contact information, letting you state on the instant callback portal the approximate callback time the customer can expect. You can then call the customer back after reviewing their question, armed with answers and a possible sales lead, depending on the reason for their enquiry.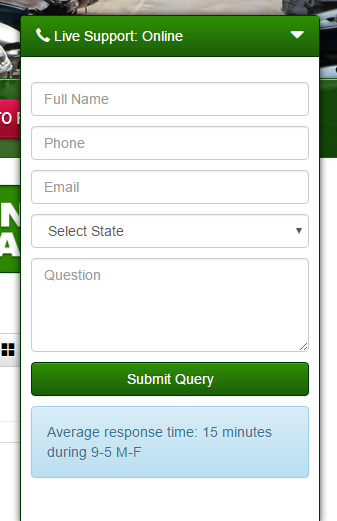 This callback email works just like an enquiry email, just without added part information; it may be more for helping customers with website issues, or getting them started with accounts, all the way up to enquiries about parts. This feature can also be expanded to your entire website, outside of your search interface. It can become a tool to facilitate conversation with your customers with regard to your entire business, which can boost your connection to your customers throughout your site.