Group and CPE Event Calendar
The Connect Platform event calendar is one of the simplest and most powerful tools created for extending an Association's influence in their members' social networking sphere.
CPE Events in Connect
The Event Calendar is set up to automatically pull your Association's CPE offerings into the Connect Platform, providing users with reminders of what CPE is available to them. This can be a powerful way to automatically reach your users, and depending on how your Association chooses to handle this facility, could be a way to connect users who attend the same CPE events. Fostering discussion and networking opportunities before, during and after an event is a huge value-added service your Association can provide your members through Connect.
When a user clicks on an event in their calendar, the event's summary is automatically shown below the calendar. This quick link keeps your users in their social networking account, while also reaching the with more information about CPE, seamlessly connecting your Association with your users in a social setting.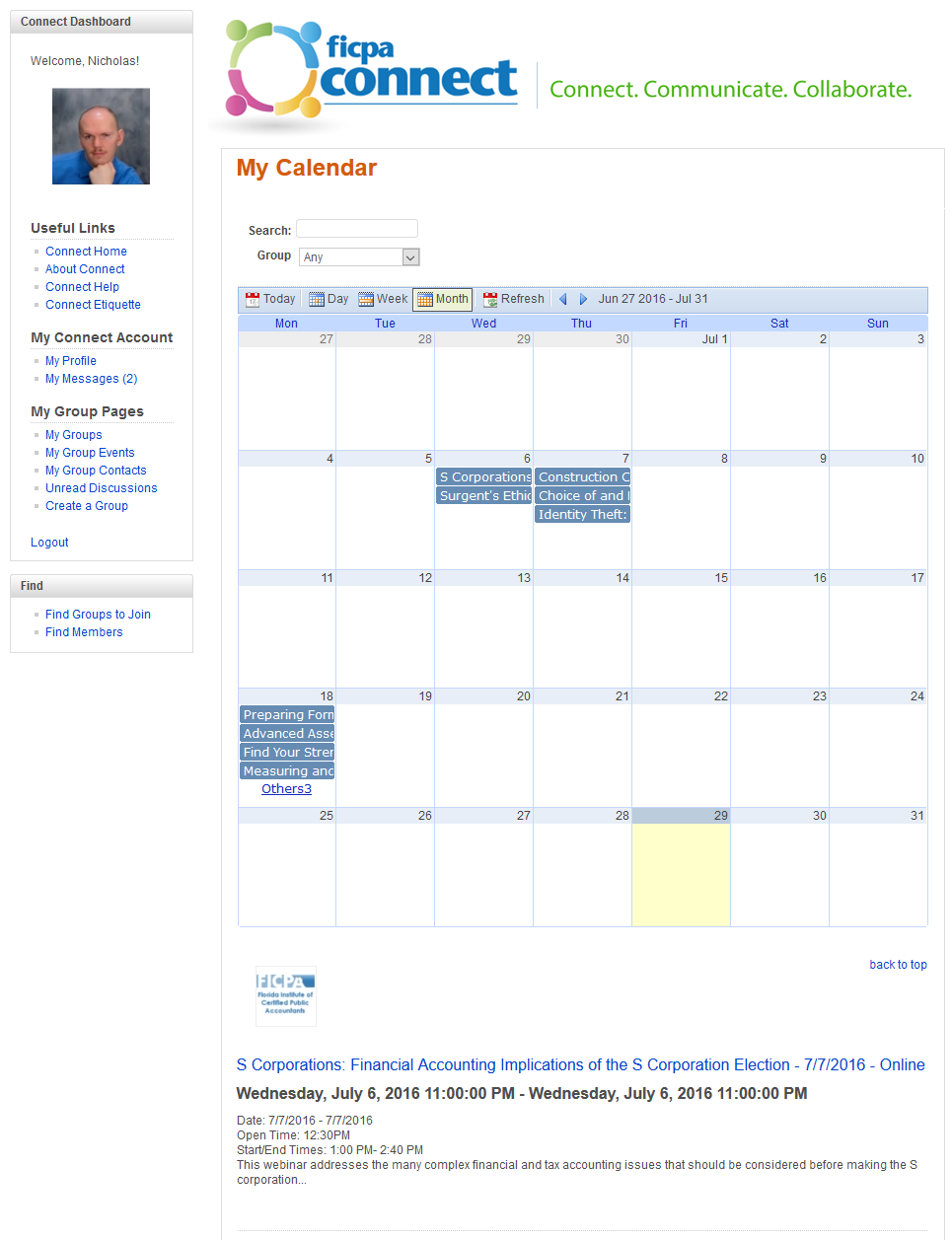 Group Events
Groups are able to create their own events to engage your Association members, and these are automatically displayed in Group member Event Calendars.
Group events can be added in the Event tab of a particular group: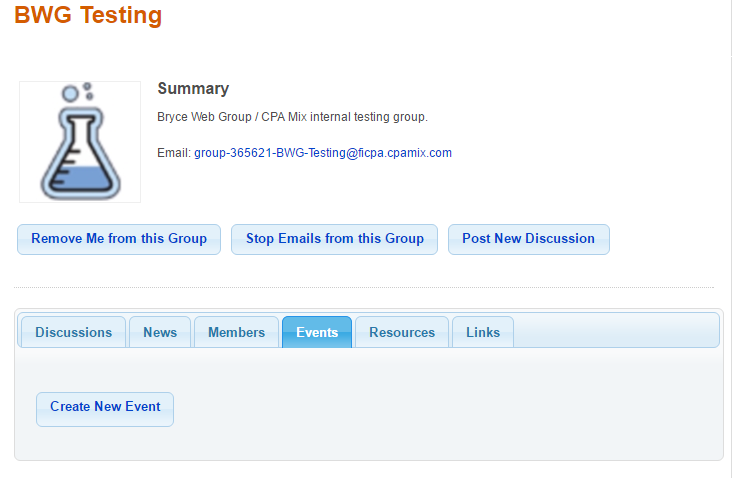 An event must have a title, start date, and end date. Otherwise, the world is your and your users' oyster. Linking to a pre-existing event page is possible, or an in-person event, as well as the option of creating an in-Connect event, perhaps a specific discussion at a specific time. Letting your users organize their own calendar and group activities is another value-added aspect of the Connect interface.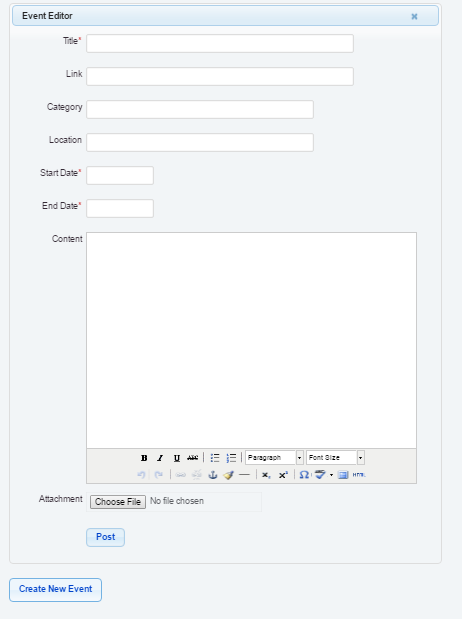 This event is automatically added to your users' calendar, as long as they are a member of the group that is hosting the event.