Super Admin
The Super Admin portion of the Administration gives you a high level of control over your system; this may be advanced enough that you'll want it only available for certain staff members.
Servers
This interface allows you to add/edit/remove server settings for your site. These settings control the sites that appear in the upper navigation bar dropdown, where you can toggle between different installations of the search and commerce.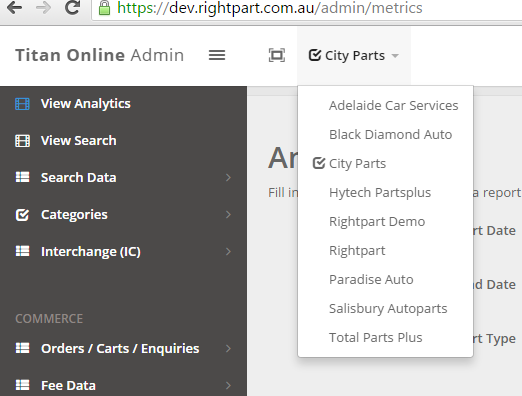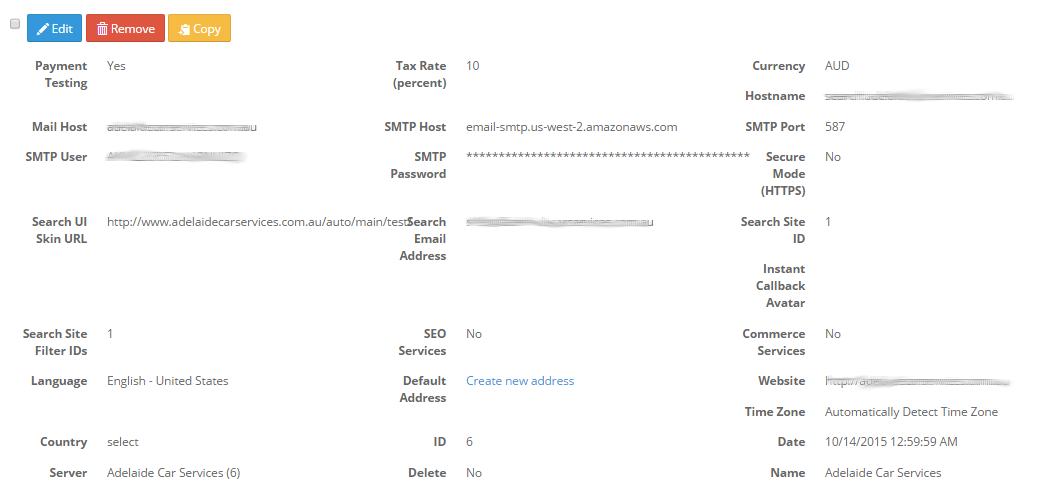 Manage Staff
This is the same as the "My Staff" interface under the "My Services" section of your site.

Manage Accounts
This is the same as the "Accounts" portion of the Customer Data section.